Listen, I know that there are a lot of photographers out there.
Trust me, I know. Not only that - there are a lot if good photographers too! So how do you choose?
Once you choose a few photographers you like based on portfolio and reviews from other clients, you have to pick which one would be the best fit for your wedding day. Do you want a photography team to capture every angle of your big day? Are you having an intimate wedding and only want one photographer? Think about what you and your fiancé want and need, and go from there.
Then you need to look at personality and core values of the business. What makes the photographer you are looking at stand apart from everyone else in the area? For us, we have a few core values that we stick to in order to create the most stress-free and enjoyable wedding possible. Stuff like….
Taking the stress out of family portraits. Family is hard, and we know when to be firm, but also when to be patient. We wrangle your family, make sure everyone is looking their best, snap the photo, and then send them on their merry way!

We want to help you make the timeline. Not sure when to have the first dances or whether or not you want a first look? We've got ya. Together, we have photographed over 100 weddings and can help you have the experience you want AND get all the fun pictures.

We very specifically LOVE, and I mean LOVE, shooting outside and getting those sweet shots inspired by nature. Both of us are huge outdoor people, and thrive when we are taking outdoor portraits. That doesn't mean we don't know how to take indoor shots, but we always love being outside, preferably in the sunset ;)

We want you to have FUN! This is your wedding day, after all! Let's laugh together, cry happy tears, and party all night long. We love those cool-looking, serious portraits, but we love laughter even more.
Once you have gotten to know the photographer and what sets them apart, it's time to go with your gut! Choose who feels best to you and who you think will serve you well throughout the process. Congrats - you just booked your wedding photographer!

MEET THE TEAM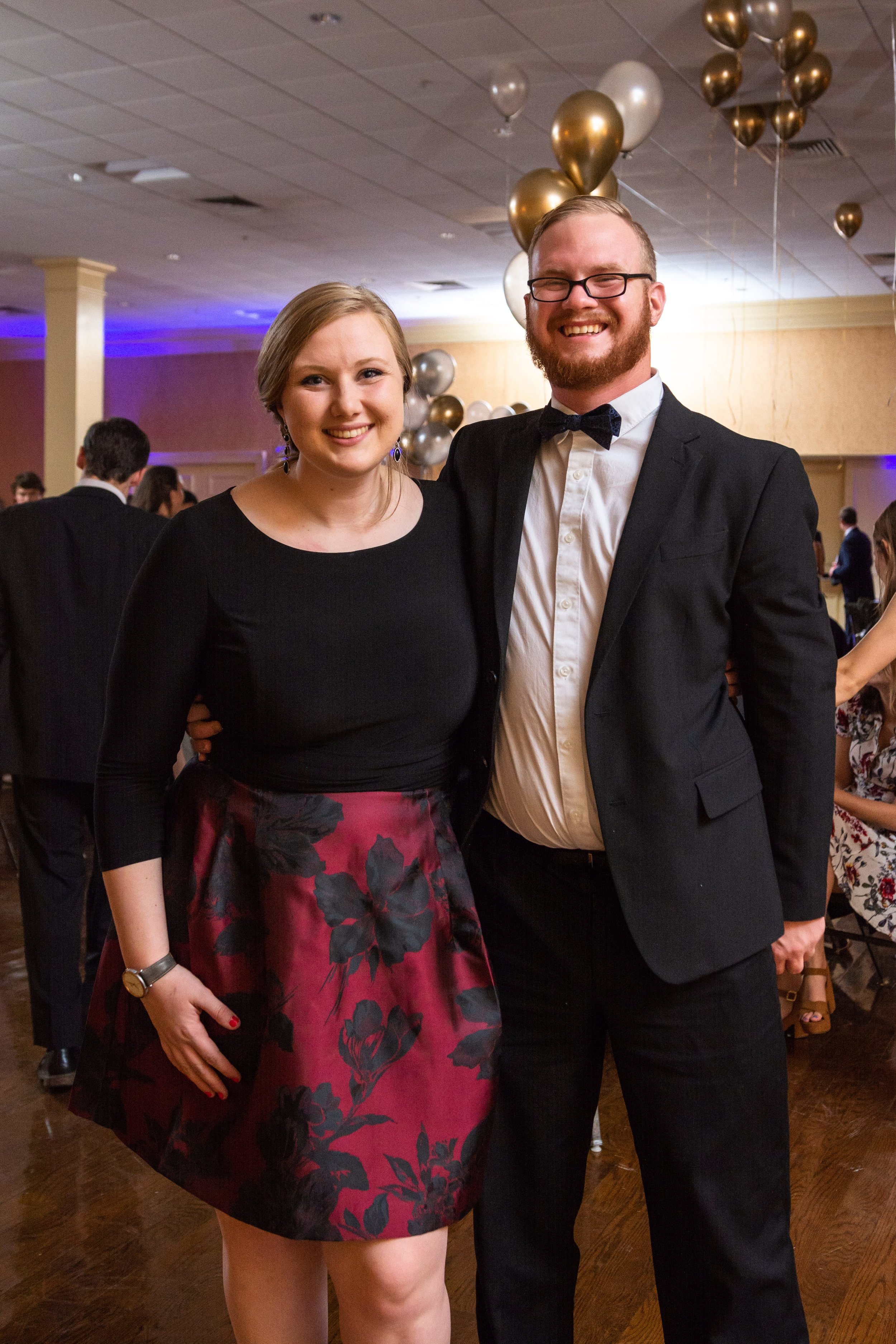 HANNAH + ANTHONY = HANTHONY
I started this business in 2014, in the middle of my college days at JMU. A couple years later, I met Anthony, and he quickly became my second shooter. It's actually a great story - I asked if he wanted to come along to help me at a wedding near Baltimore, and the next day we could go to the National Aquarium (one of our favorites places!). Turns out, he is really good at this whole photography thing! Now we are a photography team and we rarely shoot separately. I like to say that I run the business and am the lead photographer, but Anthony is the visionary. He always has the best ideas!
After we graduated from JMU, we decided to stick around in the Shenandoah Valley because we just love the mountains. We have a cute little house in Waynesboro, where we live with our Husky pup Theodore, and our cats Wilson and Mizuna. During wedding days, I am often in charge of directing and taking most of the photos, while Anthony is taking creative photos off to the side (he loves to shoot through the leaves or tall grass!). We both love making new friends and would love to grab coffee at Farmhaus or drinks anywhere on Rt. 151 - our treat! Want some more info first? Click the links below to see more of our work, reviews from past clients and pricing.
443-684-0974
info@hannahjoyphotos.com